Friday, October 4, 2019
6:30 - 9:30 pm
Central Baptist Church
This event has already occurred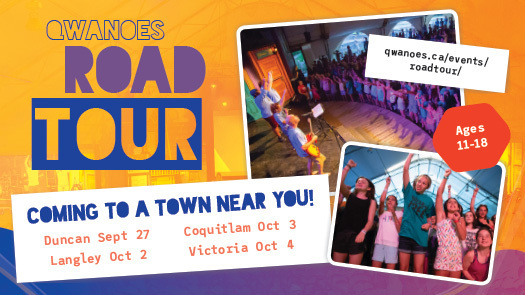 You Are Invited!
Every fall, Qwanoes brings the excitement of summer to the city...a wild night of music, fun and togetherness! Enjoy a typical Qwanoes evening- from the energy of Q-Town to many crazy, interactive events! There'll be tons of staff from our Summer 2019 Staff Team-plus youth groups from all over. Invite your friends!
Featuring:
Qwanoes Worship Band "Quixotic"
Video Highlights
All Star Games
Q-Town Music & Singing
On-Site Tuck Shop
"Mug-Up"
Q-Town Albums
You won't want to miss this!
Registration & Pre-Event: 6:30-7:00 pm
Main Event Ends At 9:00 pm (followed by Mugup and hanging out!)
Admission is free and includes Mugup!