Saturday, October 5, 2019
This event has already occurred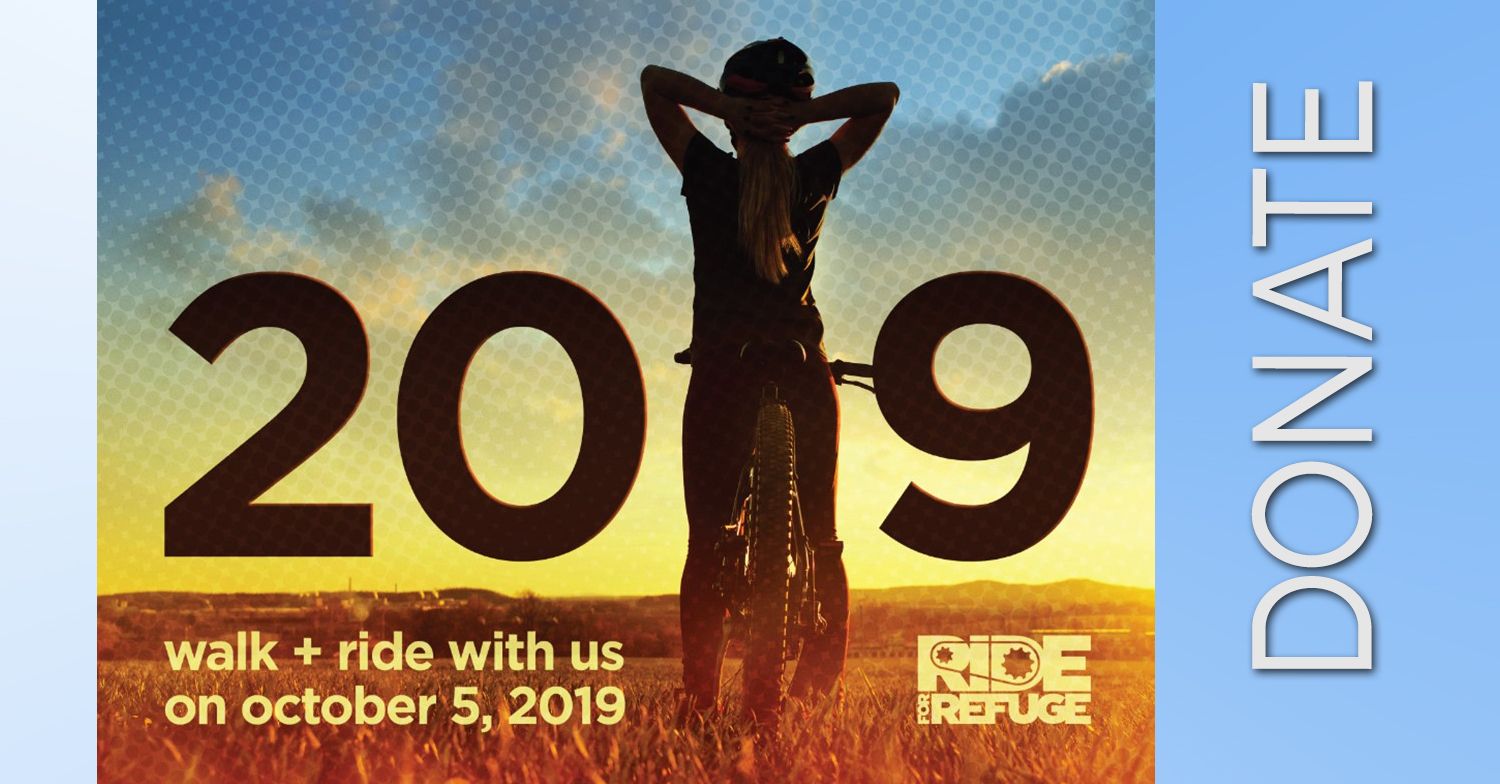 The Ride for Refuge is a cycling/walking fundraiser that supports hundreds of charities across Canada who in turn support thousands more displaced, vulnerable, or exploited people - refugees, orphans, widows, at risk youth, homeless, victims or survivors of human trafficking.
Join our team!
Central Baptist Church is building a team of cyclists and walkers who will participate in the Ride for Refuge on Saturday, October 5th. We will ride and walk to raise funds for our outreach partner LIVING EDGE COMMUNITY.
WHY: Living Edge is our ministry partner that helps us facilitate and run the Neighbourhood Market. This ministry has made a significant impact in our community, and this is a way to help Living Edge sustain their ministry efforts and to bless them for our partnership.
GOAL: Central's goal is to raise $10, 000 for Living Edge.
HOW:
To JOIN and/or to DONATE click HERE
If you are JOINING the team, click the "JOIN THE TEAM" button, and create your profile. Pick the distance you want to ride or walk (RIDE 10, 25, or 50 km / WALK 5 km). Select the $150 fundraising option.
If you are DONATING to the team, click "DONATE" button, and find a team member who has not yet raised their $150. This way every team member will be able to raise their minimum amount, although our overall goal is $10 000 for Living Edge. *If every team member has already raised their minimum $150, then just pick a name and make your donation.
NOTE: All donations are to go through the Ride for Refuge website. DO NOT direct funds through Central.
Thank you for considering this opportunity!